What to do in Siargao for non-surfers?
Siargao is the capital of surfing in Philippines. But what to do in Siargao for non-surfers? There are many things to do in and around the island!
Swim in the Magpupungko pool
I know, it is hard to pronounce this kind of name, but the place is cool. Your best option to reach it is by renting a motorbike in General Luna (where most tourists are staying) and drive with it in the direction of Pilar. Magpupungko pool is located couple of kilometers outside city of Pilar. What is so special about this pool? I can guarantee that you probably haven't seen anything like this somewhere else – it is something like natural infinity pool surrounded by strange rock formations. Best time to go to Magpupungko pool is when it is low tide!
💲Entrance fee for Magpupungko pool: 50 pesos + 20 pesos for the parking of motorbike
📍Location of the pool: 9.875742, 126.119882
Climb the abandoned lighthouse in Siargao island
One of the non-touristic locations – abandoned lighthouse, which perfectly is used as a watchtower. Most of the time there are no people on the tower and around so it is a perfect place for a date in Siargao! Climb is easy and there are not too many stairs! If you are a fan of abandoned places make sure to include it in your roadtrip around the island!
💲Entrance fee: free
📍Location of the lighthouse: 9.95465 126.09806
Explore Siargao with a scooter
Siargao is great place to drive around with a scooter. Scooter rental in Siargao costs around 250-400 pesos a day, depends for how long you want to rent it. It is easy to find Honda XRM semi-automatic bikes and fully automatic scooters in most of the places.
Roads in Siargao are not busy and it is easy to drive scooter there. Make sure to have your driving license with you. If you want to rent a scooter in Siargao your best option is General Luna. There are many motorbike shops which provide rental service. Tip: try to leave money deposit instead of passport when you will rent a motorbike.
Have a swim in fresh water of Taktak falls
Taktak falls is a cool tourist attraction, it is probably the least impressive waterfall I saw in Philippines, but as it is the only waterfall in Siargao it has to be seen. It is located not far away from Santa Monica city and there is a small fee of 25 pesos to enter the falls. Depends on the time you visit them but there are high chances that you will be alone in the area!
💲Entrance fee: 25 pesos
📍Location of the pool: 10.034768, 126.042165
Siargao Wake Park
This is a new venue in Siargao, General Luna. Surfers paradise now has a place for wakeboarding. Prices start as low as 500 pesos for 90 minutes session if you are the first customer of the day. Normally it is 1000 pesos for 1 hour 30 minutes session.
Visit Tayangban Cave Pool
For me this place was probably the most interesting natural tourist attraction on the island. You will have to pay the entrance and guide fee of 70 pesos at the entrance and then a young guide will lead you to the entrance of the cave, after 10~ minutes of walking and swimming underground you will find yourself in a beautiful fresh water pool surrounded by small picnic areas. It is possible to jump from the cliffs into the water!
💲Entrance fee: 70 pesos
📍Location of the pool: 9.876567, 126.096766
Go to Beach or Jungle party around General Luna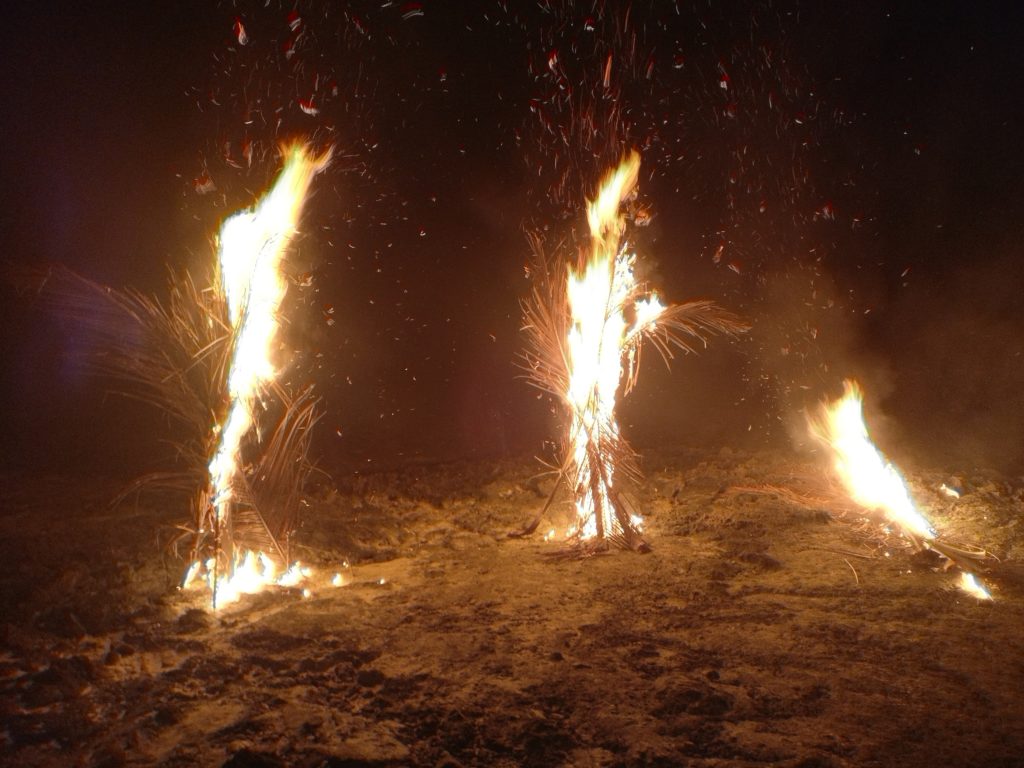 Siargao is surfers paradise. And what surfers do after surfing? They party! That's right, there are parties in Siargao almost everyday. Locations and venues are not fixed, you need to ask taxi drivers or fellow backpackers. Usually they start around 9-10PM and some of them last until the morning!
Parties in Siargao usually are free of charge, but you need to buy drinks there. Jungle disco, Rumbar, Pagoda, Viento del Mar, Harana are the places you need to look for.
Rough siargao party schedule:
Monday: RumBar with live music and then DJs until morning.
Tuesday: Art night at Viento del Mar, after that – Junge Disco.
Wednesday: Sunset session at Bravo, then Reggae Party at Rum Bar.
Thursday: Acoustic nights at Kitya's place and Buddha's Surf resort. You need to check which thursdays they are happening.
Friday: Viento Friday party which happens from 7PM to 9PM. After that everyone is going to Jungle party at Tattoo.
Saturday: Harana resort helds martini parties from 4PM. After that everyone goes to Rum Bar where DJs play music from 10PM until the morning.
Sunday: Most of the people go to Bravo, they have After Surf Sunday party. Hotspot is the place where everyone goes to party until morning.
Let us know if you know any parties in Siargao which have fixed weekday!
Eat cheap seafood in General Luna boulevard
General Luna is the area where most tourists are based, this town has a cool boulevard on the sea shore. There are many small restaurants which sell seafood for super good price! Some places can also cook your fish which you can buy in the market.
💲Entrance fee: none, you pay for your food
📍Location of the boulevard: 9.781671, 126.157756
Meet new friends and have fun with them!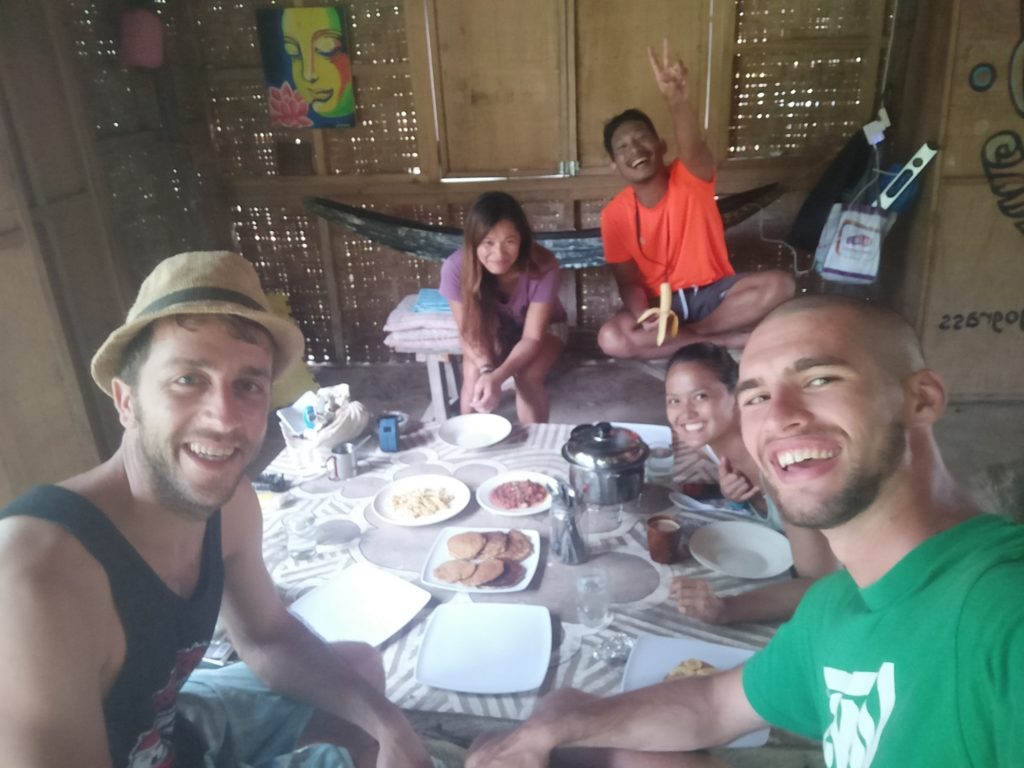 Siargao is a good place to meet new friends and spend time with them. Most of the hostels organise bike trips to North part of Siargao or island hopping tours. Usually people from hostels go to parties together.
Go island hopping around Siargao
Personally I didn't do that, but for beach lovers it should be a perfect attraction. Siargao island hopping offers many islands around the Siargao. Usually the more people you have the cheaper you pay for the boat which brings you to all these different islands, so ask around your hostel for people who would like to join!
💲Entrance fee: depends on the company and people
Other things to do in the island includes riding the circle road around the island (~130 kilometers), visiting small towns of Santa Monica, Del Carmen, Pilar and others along the way, cycling around with the bicycle, jogging, going to yoga classes, surfing and meeting other backpackers.