Diving in Utila – Getting PADI Certifications
Utila is known to be the cheapest place on earth to get your PADI certifications. You can get Openwater Diver (OWD), Advanced Open Water Diver (AOWD), Rescue diver, Dive Master and instructor certifications. There are enough dive shops to choose from and I will show you how I did my OWD and AOWD certifications on a budget!
Dive Shops in Utila, Honduras
There are plenty of diving shops in Utila. Some of them are cheap, targeting young backpackers, others are expensive. The best way to find what fits you is to walk around after arriving to the island. You can check out these places:
Paradise Divers
Ecomarine
Parrots
Captain Morgan
BICD
Utila Water Sports
Underwater vision
Utila Dive Center
Altons
Freedive
If you really want to choose the best place to get your certifications in Utila you might want to check Tripadvisor reviews.
Utila Dive Certification Packages
You should choose the best deal for your money while in Utila. Most of the dive shops will offer you free accommodation if you take a course with them. Also, you should get additional free "fun" dives after your course.
Choosing Diving School in Utila
When looking for a dive shops which will fit your needs you should ask yourself what do you really want. For us it was good price and safety. That's what we were looking for and it was easy to find. Although Utila is probably the cheapest place in the world to dive you still need to find the best deal on the island! Questions you might want to consider when choosing dive shop for your certification in Utila:
How many people will be in your group?
Is your instructor experienced?
Where are you going to sleep?
Is the equipment safe and well cared?
How many fun dives are included in your package?
Paradise Divers – Diving Shop in Utila
In our case it was Paradise divers, they offered best price and value for money. We wanted to get our PADI Openwater Diver certification and here is what we got for $258:
5 nights free accommodation at Rubi's Inn.
4 dives during the course.
2 fun dives after the course.
All taxes included in the price.
Friendly Staff, kitchen, free information & fun stories.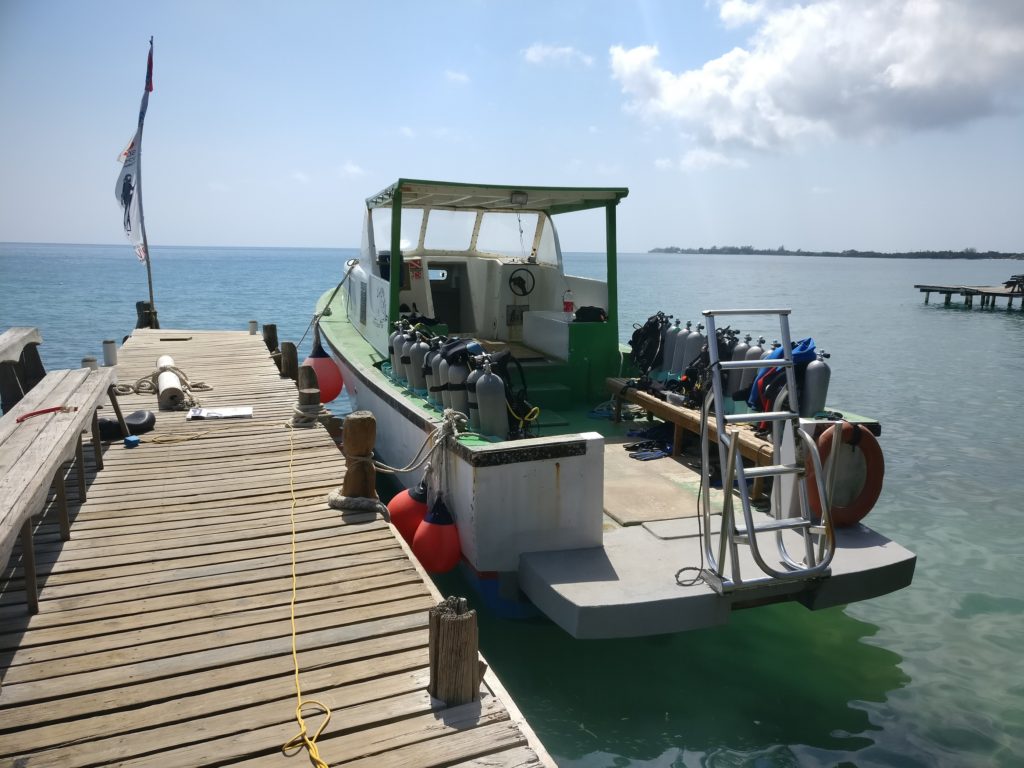 Fact which is worth to mention. At the end of the bridge at Paradise Divers there is always a spot for local fisherman known as Zoro. Ask diving masters or instructors about him and you might be lucky to have tasty fish fillet for lunch or diner. A lot of people come to Paradise just to buy fresh fish from Zoro. He prepares fillet on the bridge. It cannot get fresher than that!
Getting Certified for Scuba Diving in Utila
So here it begins. After choosing the right school you will start learning the basics of scuba diving. Our schedule was something like this: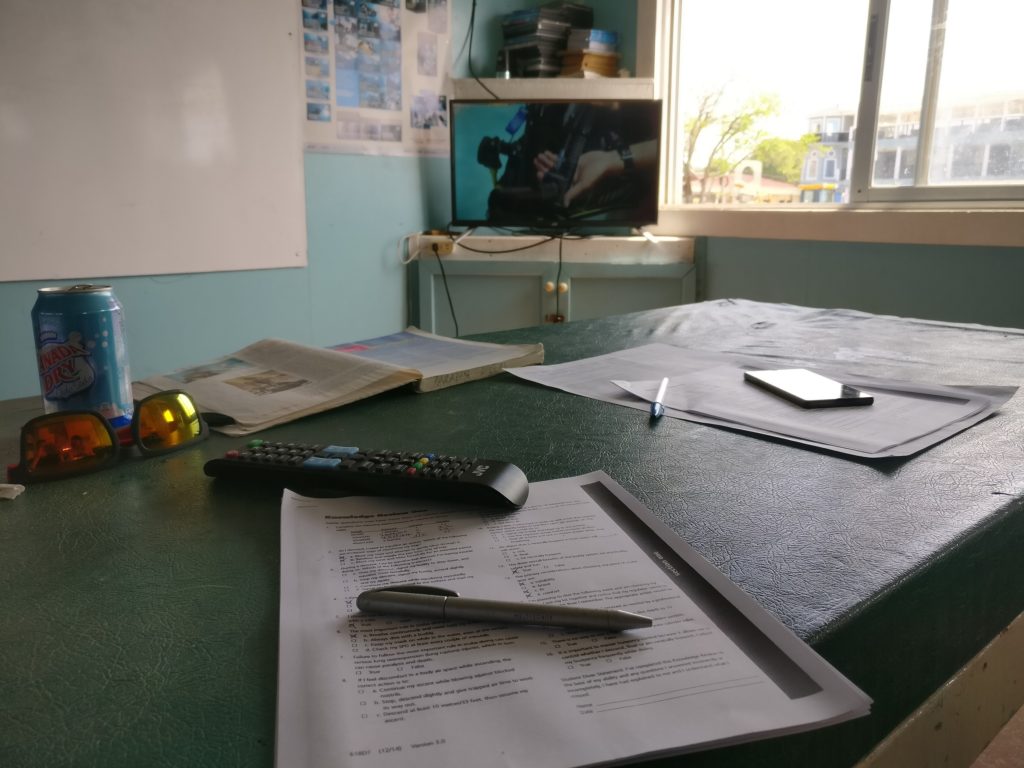 Day 1. We watched PADI movies (the most boring part of the course). After the movies we had to answer some questions in quizzes.
Day 2. Learning some skills at confined water conditions. Skills we learned includes removing the mask underwater, sharing air with your buddy, being buoyant underwater, etc.
Day 3. In the morning we had a short lesson where we learned how to use PADI dive tables and ERDPml calculator. Then we had short lunch and after that we had a short swimming and floating test. When our instructor saw that we know how to swim and float we got ready for our first real dives. First one was to Moon Hole, we got to 11 meters depth and stayed there for 39 minutes. Second one was to 12 meters and we even saw some cool fishes during it.
Day 4. So now we are real divers, we know what we are doing and we can conquer the underwater planet. 3rd and 4th dives to 18 meters respectively. In the evening we had our final tests and got our OWD certification.
Fish and other Marine life in Utila
Coral reefs around Utila are full of sea creatures. Some of the things you can see while scuba diving in Utila:
Lobster
Sea turtle
Spotted Eagle Ray
Trumpet fish
Spotter trunkfish
Queen Angelfish
Lionfish
Whalesharks if you are lucky!
Other sea creatures
Getting AOWD Certified in Utila
After finishing our Openwater Diver certification at Paradise Divers, Utila we got an offer which we couldn't resist. Usually if you take AOWD after your OWD the price is $232 which includes 3 nights of accommodation. You will also get 5 dives during the course and 2 additional fun dives after it. After getting your Advanced Openwater Diver you will be able to dive up to 30 meters with your diving buddy.
Getting AOWD certification is more fun than OWD. Because you already know the basics and this certification includes deep, night and wreck diving.
Diving to Halliburton Wreck
There is a wreck which was purposefully sunk near the shores of Utila. It is called Halliburton 211 wreck and it stays around 30 meters deep. It is home for beautiful young corals and different species of sealife. During your Advanced Openwater Diver course you will dive to this wreck. It is an amazing experience. Check out this interesting documentary about Halliburton 211 wreck in Utila:
Night diving in Utila
Utila is one of those places where it is possible to do night diving. Don't be surprised if somebody will tell you that they are having a night dive and if you want to join. During night diving in Utila you will see different sea creatures and if you are lucky bioluminescence.

NOTE: If you plan to go further with your diving career check out wonderful article about Stress and Rescue diving courses in Bali.
Things to do in Utila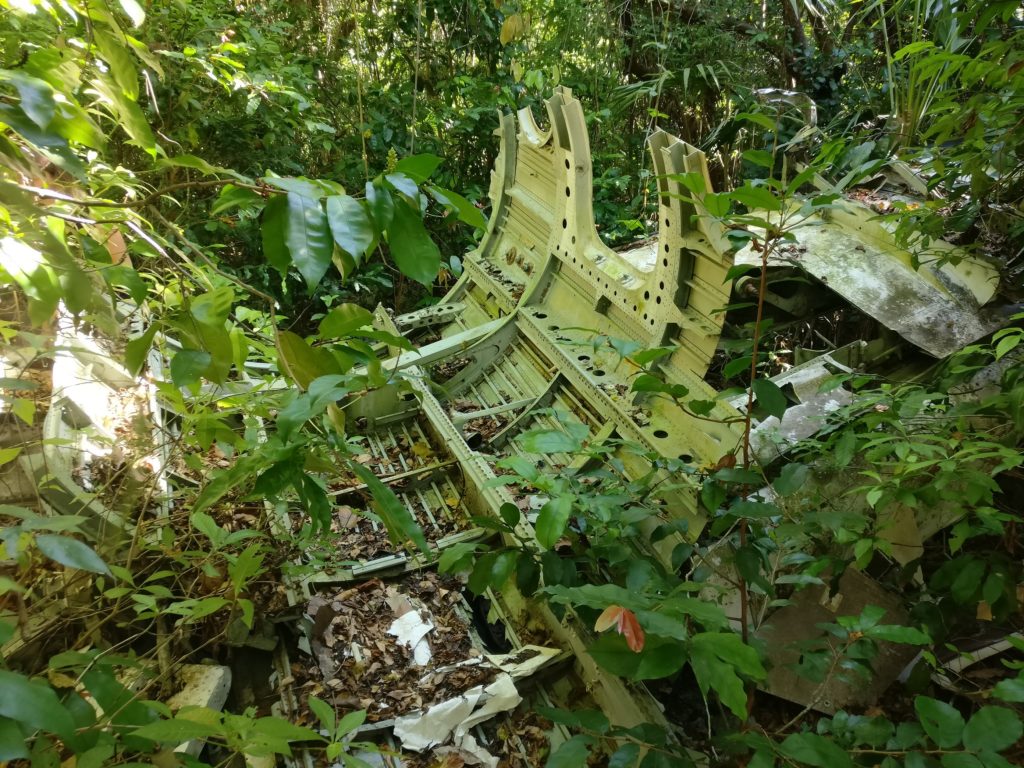 There are plenty of things to do in Utila besides diving. Here is a list of things we did during our stay on the island:
Eating tasty baleadas
Hiking to Pumpkin Hill
Visiting remains of abandoned plane
Hiking and walking around the island
Snorkeling at Neptune's or other spot
Getting a tattoo
Buying fish and cooking it
Visiting Bat Cave
Drinking fresh coconuts
Swinging in hammock and doing nothing
How to get to Utila
Utila island is located near the shores of Honduras mainland. There are 2 daily ferries from La Ceiba at 9:00 AM and 4:40 PM. Price is 600 lempiras one way and 1200 for return ticket.
There are also ferries from and to Roatan. But why to go there when you can stay at Utila? 🙂
Enjoy your diving experience in Utila and let me know where did you get your PADI certification!